Parallel18 is a top-level, performance-driven international startup program with a social mission:
offer entrepreneurs from all over the world access to high-quality business training, funding, and networks to help them scale globally

while working to position Puerto Rico as a unique hub for innovative businesses and technology.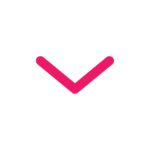 Our acceleration program welcomes companies from around the world to help them scale to global markets. Our team works hard to provide high-quality business education, develop business connections, and create investment opportunities for all our startups.
Our local pre-acceleration program is focused on helping innovative, early-stage Puerto Rican startups that have global potential, to get to market. We are closing the funding and education gap that allows them to focus full-time on their new business and dream big.
Parallel18 is part of the Puerto Rico Science, Technology and Research Trust. As described in Public Law 214, the PRSTRT is a non-profit organization created in 2004 to promote the participation and creation of jobs on the Island in the global knowledge economy by promoting investment and financing of research and development of science and technology. It invests, facilitates and develops the capacities that continuously advance the economy of Puerto Rico and the well-being of its citizens, through companies based on innovation, science and technology and its industrial base. With the goal that by 2022, Puerto Rico will be a center of global recognition that develops and retains scientists, companies and entrepreneurs of world excellence, to boost our competitiveness and creativity. She is also responsible for Puerto Rico's public policy for science, technology, research and development, and public health. For more information: www.prsciencetrust.org
Menchu Agüeros
Outreach Manager
Lissa Barreras
Marketing Manager
Mónica Rocafort
Business Development Manager
Sylmarie Díaz
Startup Executive
Natasha Martínez
Program Manager
Allison Martínez
Content Specialist
Adriana Pérez
Investment Manager
Adalis Serrano
Operations Associate
We forge relationships with organizations that help us keep creating opportunities for underrepresented entrepreneurs. Some of them are:
Stay up to date with the latest news on all things parallel18. Follow us on
Twitter, Facebook, LinkedIn & Instagram!