A TRUE INTERACTION

BETWEEN CORPORATES AND STARTUPS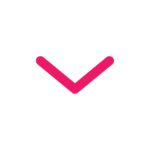 Connections are the key for growth. However, first introductions can be hard. This is where P18Connect comes in. Through a series of meetings and events, #P18Startups and #P18Alumni are introduced to possible business opportunities to begin or continue their journey to scale outside their original markets.
50+
corporate partners
in our network
200+
P18Connect unique interactions have been conducted
32%
of alumni say that they are still in contact with partners they met in parallel18
IS
P18CONNECT

EFFECTIVE?
Our alumni seem to think so:
Another thing is that Cristina Tamayo came with us to every corporate meeting to demonstrate the sponsorship of the Puerto Rico Science Trust, as an institution. In other programs, yes they give you the contact, but then you're on your own. Here they go with you every step of the way.
Gen.6 alumni and founder of Hackmetrix
Through P18Connect, Guardian Systems was able to close a deal with Infopáginasto be their exclusive distributor in the island of their product line for COVID-19 symptoms detection. With this deal, the company rebranded the line as Infomedia Healthcheck. Since closing the deal sales of the line have skyrocketed 400% and growing.
Gen.8 alumnus and co-founder of Guardian Systems
NOTABLE
P18CONNECT

RELATIONSHIPS
GEN.4 P18STARTUP WOOCAR AND PUMA ENERGY
Woocar is an AI cloud data and analytics platform that improves vehicle driving behavior. Their goal is to reduce road accidents and improve fuel consumption efficiency for insurance, logistics, and smart cities. They study the evolution of driving habits, performance, patterns, routes, and fleet statistics, lowering maintenance and fuel costs by 15%, and reducing the risk of fatal accidents by 80%. Their relationship with Puma began back in 2017, when they presented at a P18Connect meeting while participating in P18.
GEN.5 P18STARTUP VOZY AND MAPFRE
Vozy is a voice communication platform that helps businesses and customers to engage in more productive conversations.
They met insurance company Mapfre while participating in a P18Connect meeting, and today their technology is helping Mapfre better qualify their marketing leads.
GEN.6 P18STARTUP DATAWIFI AND HEWLETT PACKARD
DataWifi is a platform that helps you to acquire, and qualify sales leads using WiFi networks.
They made the connection with the company through a P18Connect meeting and are now working together in different projects.
GEN.7 P18STARTUP NILUS AND BFERNÁNDEZ
Nilus rescues edible food that is about to be discarded and distributes it among community kitchens. They partnered with Puerto Rican distributor B.Fernández to increase their social, environmental, and economic impact in the community.
GEN.8 P18STARTUP GUARDIAN SYSTEMS AND INFOPAGINAS
Through this partnership, Guardian System's True Chekpoint systems (a technology that monitors COVID-19 symptoms) were white labled into Infomedia Healthcheck. This deal pushed their sales numbers to another level.
Valuable interactions, curated meetings, and personal follow up to promote fruitful deals
for startups and corporates alike

.
If you are a corporation that is looking to connect with startups or are interested in promoting innovation as a culture in your company:
Stay up to date with the latest news on all things parallel18. Follow us on
Twitter, Facebook, LinkedIn & Instagram!