EDUCATION, ADVICE, AND

ACCESS TO SMART INVESTMENT RESOURCES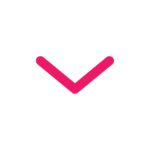 Startups rely on investment to fund their operations and boost their growth. But raising smart money is not an easy task. Founders need a clear company strategy and to broaden their network to find the right investors. This is exactly what our subprogram P18Ventures does: offer our startups advice, connections to curated investors, and the chance to apply to our follow-on matching fund.
The parallel18 investor network is composed of hundreds of local and international members, which actively invest in startups from Latin America, the United States, and Puerto Rico. Collectively, #P18Alumni have raised around US $126M in private capital. In fact, the island's investment landscape is growing exponentially, with Puerto Rico based investors putting over US $16M in parallel18 local companies in just the last four years.
THE
P18VENTURES

MATCHING FUND
A follow-on matching fund designed to co-invest in promising startups fresh from parallel18 that are positively impacting Puerto Rico's economy. With the fund, the Puerto Rico Science, Technology, and Research Trust (PRSTRT) matches private capital raised by entrepreneurs with a target investment of US $75K, in exchange for equity or convertible notes. Up until Gen.7, P18Ventures has invested in 24 parallel18 companies.
US $1.6M
invested by the P18Ventures fund
24
P18Ventures investments in #P18Startups
$126M
total investment raised
US $20M
total raised by international and local companies from investors in Puerto Rico.
The COVID-19 pandemic hit startups hard. This is why we created a fund to provide immediate investment capital for our alumni. The P18Ventures Business Continuity Fund was awarded to 39 alumni from Generations 1 to 7. Investing in our graduated startups in a moment where funding opportunities are scarce is leading with example in our aim to keep supporting underrepresented entrepreneurs.
BUSINESS CONTINUITY FUND
HIGHLIGHTS
31%
of investments where in female-led companies. Alumni from all generations where represented.
BUSINESS CONTINUITY FUND
STARTUPS
Stay up to date with the latest news on all things parallel18. Follow us on
Twitter, Facebook, LinkedIn & Instagram!