PROMOTING INNOVATIVE AND INCLUSIVE
ENTREPRENEURSHIP!
A program focused on providing funding, mentorship, business connections, and investment to underrepresented entrepreneurs around the globe.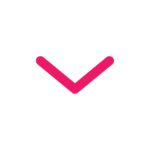 Applications are officially closed! Check your inboxes for next steps.
350+
Startups accelerated
$126M
Total investment raised*
$189M
revenue generated
by P18 startups*
61%
of graduated startups
are from Latin America
*According to our Year 4 Impact Report
Connections

and

business relationships


you never thought possible.
Equity free funding
A US $40,000 grant to help your startup lay the foundations for growth. The money is divided into two halves, one when companies begin the program and the other once they pass a midpoint evaluation. For our tenth cohort, it gets even more exciting, check out what P18 Gen X has to offer here.
Strong acceleration curriculum

More than 100 mentors are part of the parallel18 network. The team curates mentors according to each cohort's industry distribution and needs. These experts share their knowledge in sessions and one-on-one meetings. The goal is to always broaden our mentor network and make it more accessible to participants and alumni alike.
We mean business
Our corporate innovation program, P18Connect, is focused on helping startups grow on the island while promoting that Puerto Rico's biggest industries become more competitive by integrating the latest innovations. More than 500+ unique interactions have been brokered by our Business Development team, and 32% of our alumni are still in contact with leads introduced by the program.*
*According to 2020's alumni survey.
A growing investment scene

In just four years, parallel18 has managed to help startups raise more than US $16M in investment from Puerto Rican investors*. In addition, the program offers a follow-on Matching Fund of up to US $75K for qualifying alumni. So far, P18Ventures has invested in 24 alumni.
*According to our Year 4 Impact Report
Creating opportunities for
underrepresented entrepreneurs

to achieve their dreams of having a

high-impact business

.
Strength is in diversity
Our goal is to increase inclusion and representation of underrepresented founders with amazing, high-impact businesses.
All industries welcome
Our program is industry agnostic, so as long as there's innovation involved, you're welcome to apply. We have seen that B2B startups tend to get the most of our offering, but B2Cs have also shown great progress along the way.
Alumni Support
Once you become part of the #P18Alumni crew, you're in for a ride. Continued mentorship, partnerships, and even funding opportunities are always open to our beloved graduates.
Connected to Puerto Rico
Our parent organization, the Puerto Rico Science, Technology, and Research Trust has the goal of maximizing Puerto Rico's participation in the global knowledge economy by promoting investment and financing of science and technology research development. The organization manages and hosts over a dozen initiatives that range from grants and technical support to meetups and educational resources for researchers, entrepreneurs, farmers, investors, and other groups.
Stay up to date with the latest news on all things parallel18. Follow us on
Twitter, Facebook, LinkedIn & Instagram!