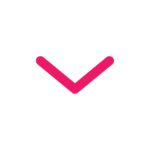 Our program works with startups from around the globe. As of Gen.7, close to 200 companies have completed our acceleration program. P18 is industry agnostic, but our track record shows that
65% of our companies are B2B, while 35% are B2C

. These are our #P18Startups.
Browse our startups. Download the ebook to learn more about P18 and the startups in this Directory.
"I think Puerto Rico is a good place specifically for B2B startups to grow. Being there attending to the program facilitated the process of working on a pilot. We made a really big client in Puerto Rico and we're still working with them and it is, in great part, because of that initial connection that we made through parallel18. Because one thing is going into it alone, but thankfully we went into it with parallel18 which gave us more credibility and, at the same time, sparked more interest from these corporate partners."
"We hadn't thought about the business side of things. Just having that business mentality of things and being able to create proposals. It all just made sense, because that's what you need to run a company. Right? At some point, you need to talk to people, you need to get investment and I think through the course of parallel18, we found out how to do that. The program opened up our minds in making our product a scalable business."
Stay up to date with the latest news on all things parallel18. Follow us on
Twitter, Facebook, LinkedIn & Instagram!